High-speed cutting has become a major development direction of modern manufacturing technology. Because the development and application of high-speed cutting tools directly affect the machining efficiency and processing quality of high-speed cutting, it is of great significance. In addition to the innovation and improvement of tool geometry and cutting angle, the development of tool cutting edge materials is also a key factor in improving cutting efficiency and reducing cutting costs. Since the mid-1970s, industrialized countries such as the United States, Germany, and Japan have successively developed polycrystalline diamond (PCD) cutters and used them for high-speed machining of non-metallic materials and non-ferrous materials, resulting in a significant increase in production efficiency. Cutting costs have fallen exponentially, so they are widely used in the automotive, aerospace, aerospace, and building materials industries.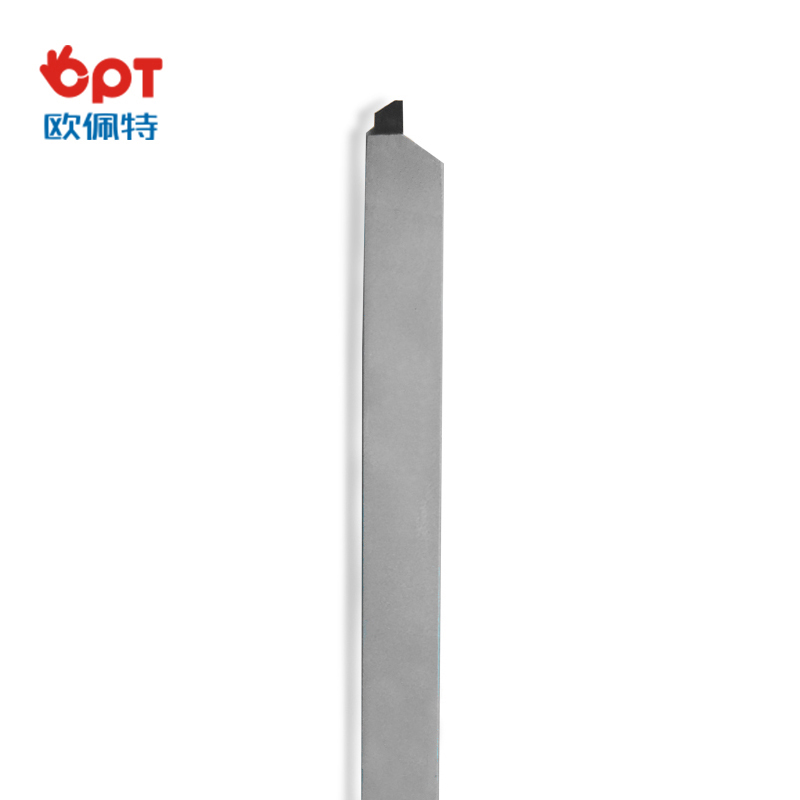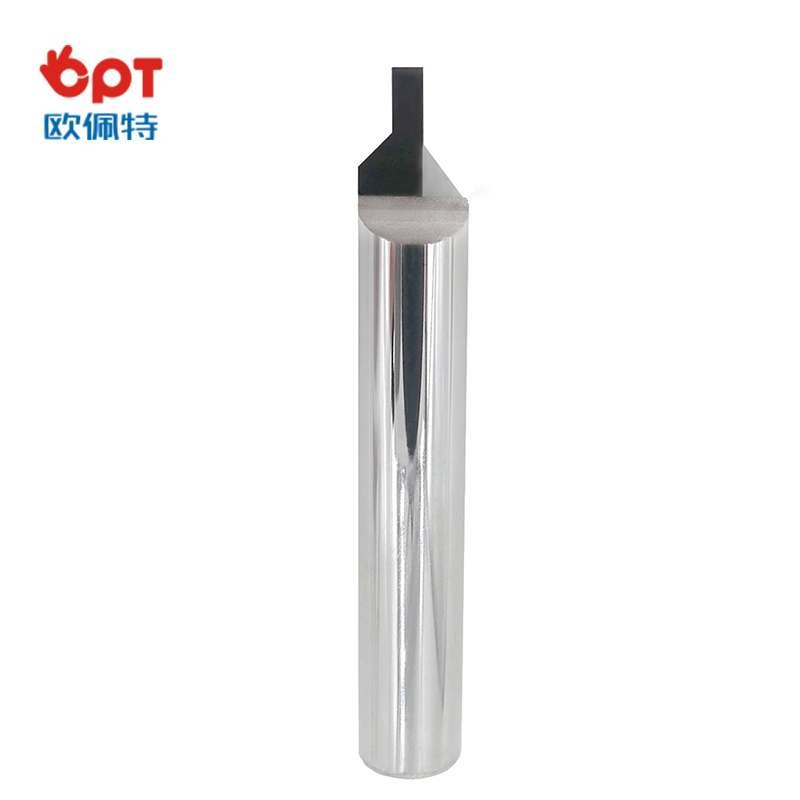 The PCD composite sheet polycrystalline diamond (PCD) composite sheet used by OPT Tools Co., Ltd. is composed of micron-sized diamond particles and metal powders such as Co, Ni, etc., which are uniformly mixed on a tungsten carbide (WC) substrate under high pressure and high temperature. New sintered blank. PCD composite board not only has excellent properties such as high hardness, high wear resistance, high thermal conductivity, low friction coefficient, low thermal expansion coefficient, etc., but also has good strength and toughness of cemented carbide. PCD briquettes are also conductive, so they can be cut to the desired blade using wire pliers. The cutter head is welded to the cutter body and sharpened to produce a PCD insert. Because the PCD tool is dynamically balanced Since the PCD tool is suitable for high-speed cutting, the dynamic balance of a rotating PCD tool is particularly important. In dynamic balance, the maximum allowable speed of the tool and the accuracy level of the dynamic balance (usually controlled at the G2.5 level) should be checked to obtain the allowable effective value of the imbalance rate. In order to achieve a dynamic balance of tool accuracy, gravity is often used (remove the appropriate weight in the appropriate part of the tool body) to allow the actual imbalance of the tool to be less than the allowable imbalance. Due to the superior performance of PCD tools, it is widely used in the processing of non-ferrous metals and non-metallic materials.
OPT Tools Co., Ltd.'s PCD Inserts, PCD Reamers, PCD End Mills and Woodworking Tools are widely used in aluminum alloy cars and motorcycles: pistons, cylinders, wheels, gear boxes, pumps, intake manifolds, various housing parts And other aircraft, electromechanical: various cabinets, casings, compressor parts and other precision machinery: various cameras, copiers, measuring instruments and other general machinery: various pump bodies, hydraulic machines, mechanical parts and other copper-copper alloy internal combustion engines : Various types of shafts, bearings, bearings, pumps and other electronic equipment: various instruments, motor commutators, printed circuit boards and other general machinery: various bearings, bearings, valve bodies, housings and other hard alloy valve seats, Cylinder sintered products and semi-sintered products such as magnesium, zinc and other non-ferrous metals, non-metallic wood, various hardwoods, artificial boards, artificial stone ial wear-resistant fiber boards and products reinforced glass fibers, carbon fiber reinforced plastics and other rubber paper rolls, rubber rings and The actual selection of other ceramic carbon rings is based on the manufacture of PCD tools. According to the occasion, the characteristics of the material to be cut and the specific requirements of processing will have the appropriate grade and particle size PCD compact used as a tool bit. In general, diamonds with high volume concentration or large particle size have good abrasion resistance, while toughness is good when diamonds have low volume concentration or small particle size.